EVENTS ON THE FLENSBURG FIRTH
There's always something going on by fjord and firth!
Fancy going to a concert or to see an exhibition? What about attending a reading or trying some culinary delights? The Flensburg Firth offers a variety of events and activities daily. The events calendar is filled with maritime and cultural highlights as well as rare gems.
We would like to tell you about some of these events here. You can find all other upcoming events using our event search. You can find more information on individual events in the tourist information offices of Flensburg and Glücksburg.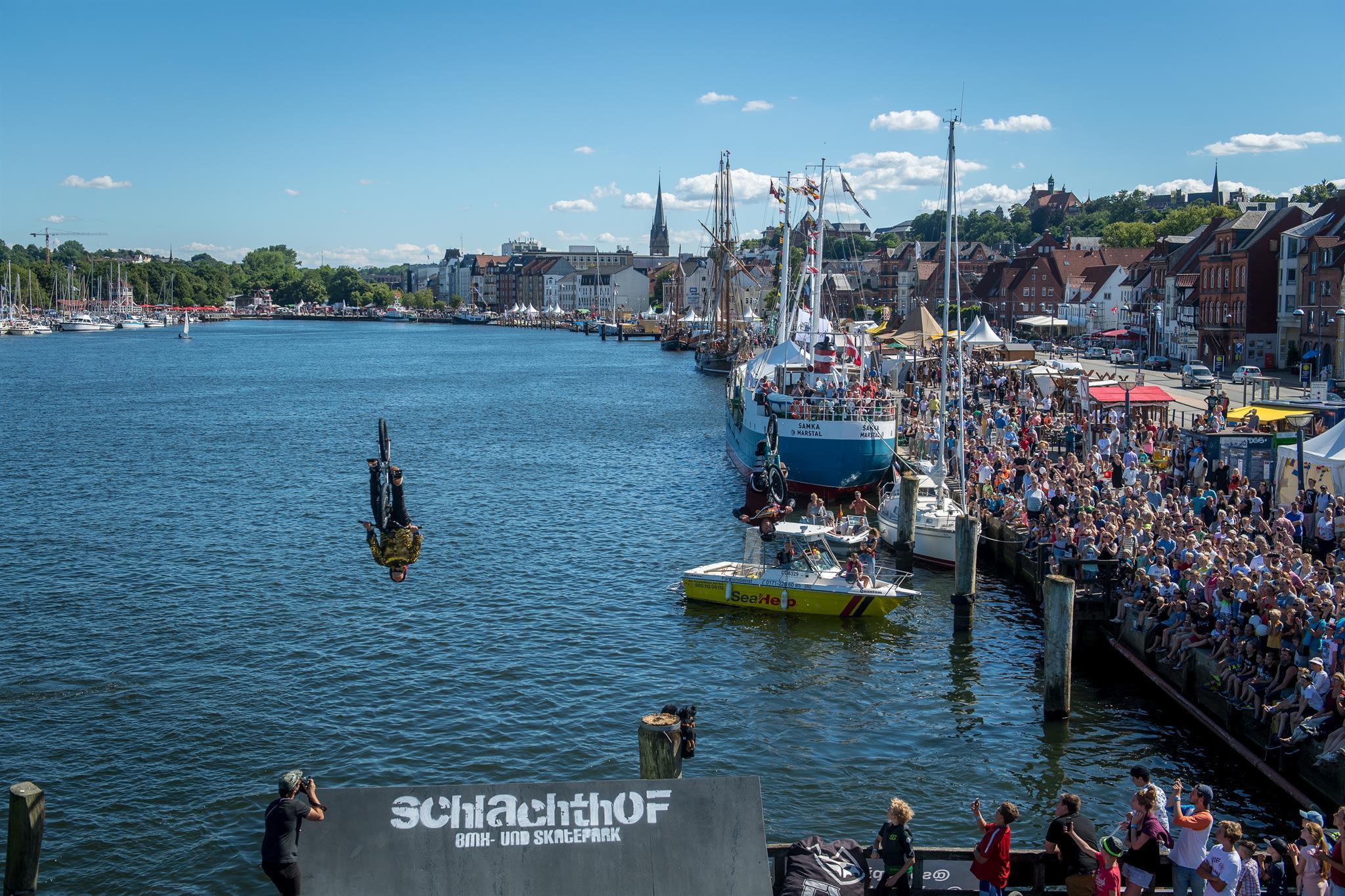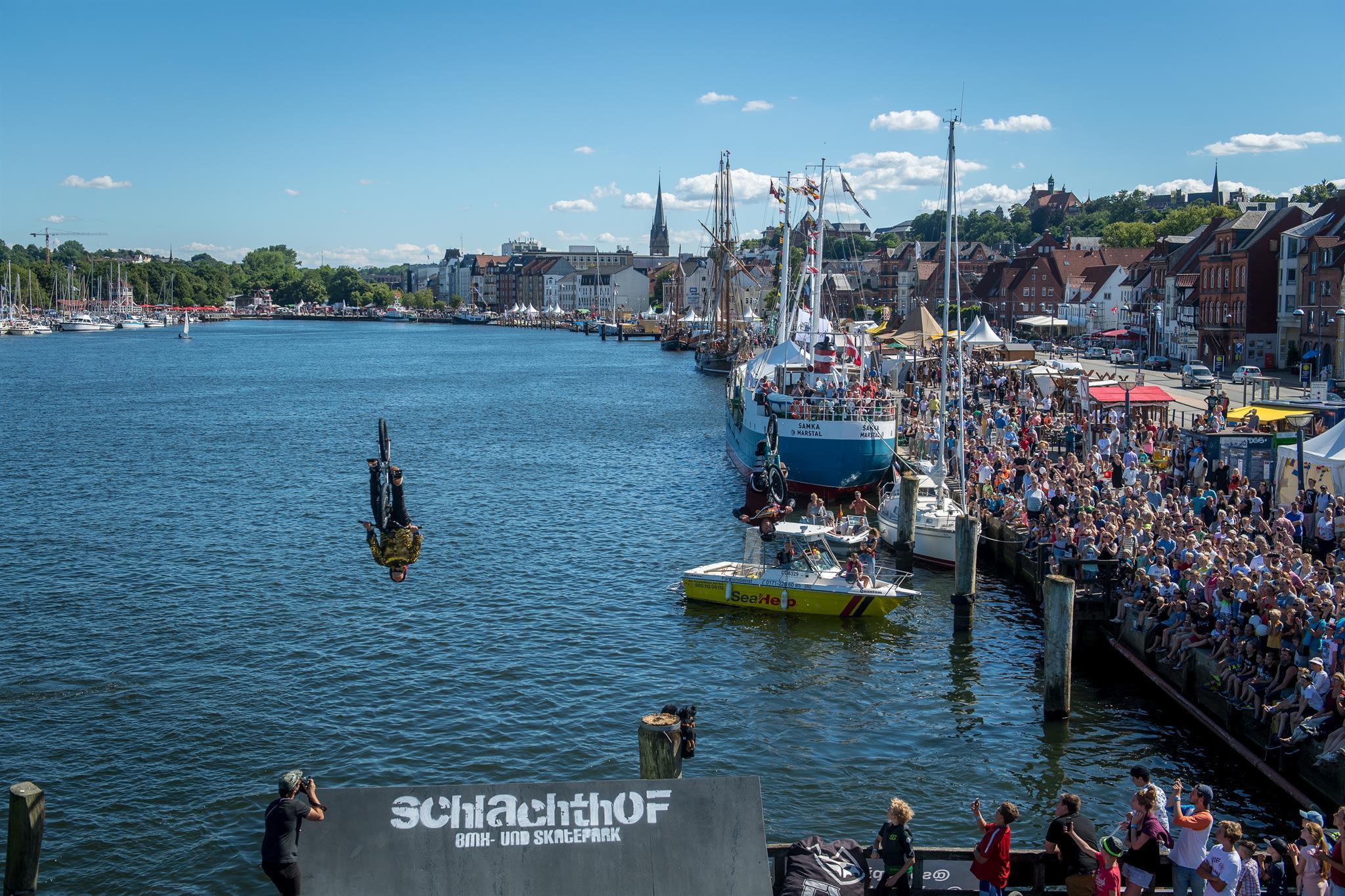 Moin Mojn - Border Anniversary at Flensburg's harbour
Flensburger Hafen
21.08.2020 - 23.08.2020
2020-02-28T00:00:00+02:00
On the occasion of the Border Centenary on 21 to 23 August 2020 the maritime Culture Festival "Moin Mojn – Gemeinsam über Grenzen" will take place at the Flensburg Harbour, displaying the Sunday highlight of the Schleswig-Holstein Festival. True to the motto "1920-2020: 100 Years of Plebiscite – Crossing the Border together" the area around the so called Hafenspitze (point of the harbour) and the Historic Harbour will transform into a cultural festivity mile, while inviting young and old to take part and take part in the colourful program.
On two maritime stages local, regional, and national artists, as well as newcomers will perform with varied musical styles and spoil the attenders' ears with the waterfront's beautiful scenery as backdrop. Visitors have their choice of interesting exhibits, as along the boardwalk regional associations, educative institutions, and youth organisation will present their activities and work. The Culture Tepee's program holds a varied range of performances for young and old - for instance readings, fairy tale times, hands-on workshops, theatre performances, and a chill out lounge – making for a rewarding set-up for all kinds of visitors! Surely, sport fans will be delighted by the numerous opportunities, among others stand-up paddle boarding on the waters of the fjord. The sport club Sportpiraten Flensburg will perform the famed Fördejump - daring stunts on BMX bikes, that always draw a cheering crowd. Furthermore, the adventure area for children and young people offers fun and action. Nothing boring here - just good fun! An illuminating light show will transform the harbour of Flensburg into an unusual and artificial gleam. Moving to the rhythm of music, illuminated boats and ships will dance over the waters through the fascinating light show.
On Sunday 23 August 2020 the Schleswig-Holstein Festival opens in the Deutsches Haus, and we expect this to be one of the highlights of the festival.
back
Changes and errors reserved.