Attention
Dear guests,

the Flensburg Christmas market, as well as other planned events, will not take place for an indefinite period of time due to current events! But the health of all of us is now the most important thing!
EVENTS ON THE FLENSBURG FIRTH
There's always something going on by fjord and firth!
Fancy going to a concert or to see an exhibition? What about attending a reading or trying some culinary delights? The Flensburg Firth offers a variety of events and activities daily. The events calendar is filled with maritime and cultural highlights as well as rare gems.
We would like to tell you about some of these events here. You can find all other upcoming events using our event search. You can find more information on individual events in the tourist information offices of Flensburg and Glücksburg.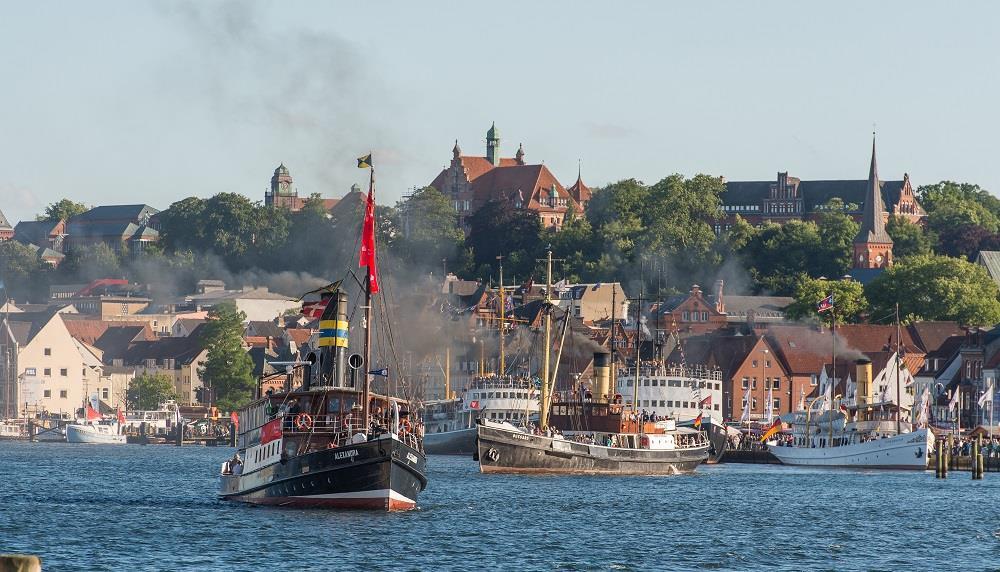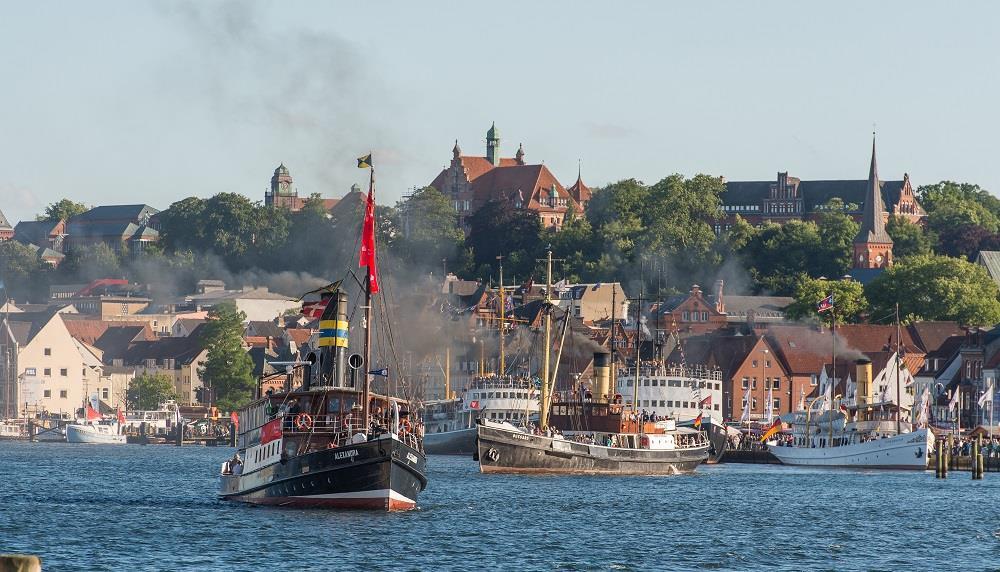 Dampf Rundum
Hafen
09.07.2021 - 11.07.2021
2021-01-18T00:00:00+02:00
At the Dampf Rundum 2019 rally, ships will work up steam in the harbour and on the fjord-waves, from 12 to 14 July. Come and enjoy the vaporous glory along with thousands of other happy spectators.
Genuine old steam ships and modern small steam vessels alike will swarm the harbour and bring back old days with their epic and powerful engines, that will fascinate not only technical buffs.
This maritime harbour-event with its vintage world of vapour and smoke brings you a fascinating real-life experience of what steam-power is all about. You will be able to see, touch and smell these wonderful technical ship-monuments. See them parade and race each other - and even - participate in a cruise on a steamer. Finally, you can enjoy the spectacular closing fireworks. The event will be hosted by Flensburg's maritime icon, the "Saloon Steamship Alexandra". Germany's biggest steamship "Stettin" and the elegant vintage journey-steamer "Schaarhörn" will participate in the event along with many other ships and other kinds of steam driven exhibits. Many of the ships will take on passengers and tour on a regular basis. The impressive array of steam-driven engines and vehicles is a feast for all senses, not only for the steam knowledgeables. And be sure not to miss the picturesque view, as the fuming flotilla of historic steamers slowly enters the harbour of Flensburg in the rays of a setting sun.
www.dampfrundum.de
back
Changes and errors reserved.